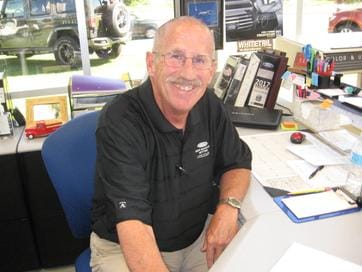 Dave Marston Motors wants you to have the EXACT vehicle you are looking for! 
Luckily for you (and us), Karl "with a K" Schaeve has over 20 years experience custom ordering vehicles for our customers in Northern Wisconsin. If there's a specific Ford on your mind, g
ive Karl 
"with a K" 
a call today!!! Find him at 
888-366-5039.
Important Note: You may speak to any Sales Associate and they can assist in your special order! Karl will likely be by soon after to check in with them and ensure your vehicle arrives exactly how you want it.
Hours
Monday

8:00am - 5:00pm

Tuesday

8:00am - 5:00pm

Wednesday

8:00am - 5:00pm

Thursday

8:00am - 5:00pm

Friday

8:00am - 5:00pm

Saturday

8:00am - 12:00pm

Sunday

Closed